Yacht Club Food & Beverage Events and General Services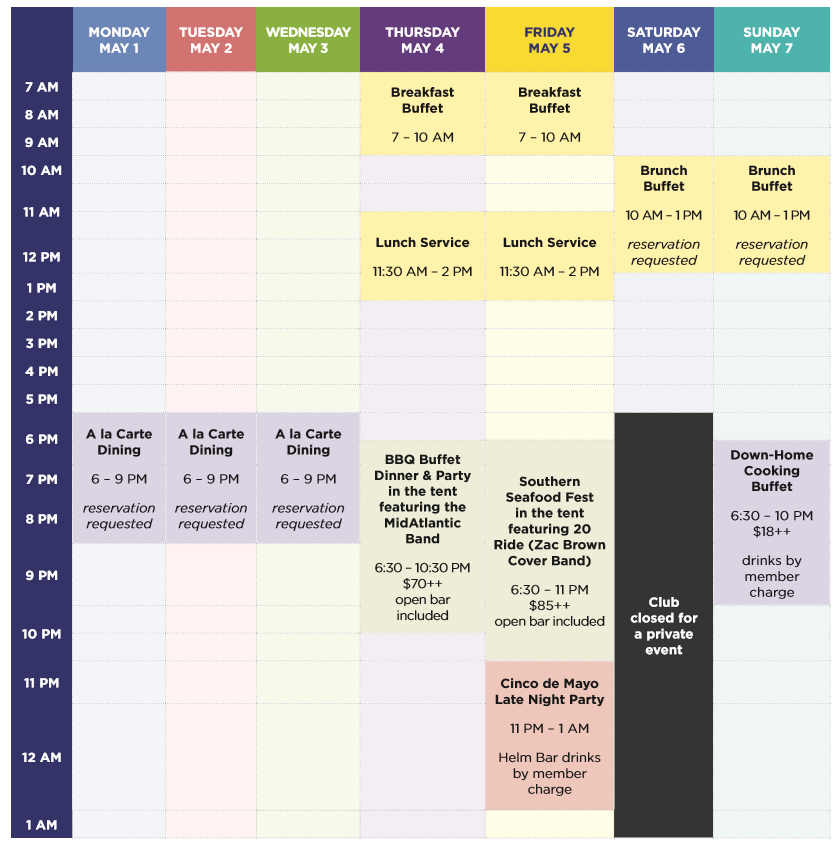 Members can make advanced reservations on page 6 for BBQ Buffet Dinner and Southern Seafood Fest.
Please call the Yacht Club at 910-686-0631 to make all other reservations starting March 3, 2017.

*The Helm Bar will be open for cocktails from 8 AM – 12 AM all week.